Turtlenecks or roll-necks are, we feel, highly underrated. They are one of the best pieces of clothing for the summer and winter seasons for a number of reasons. And not a lot of individuals understand that. In fact, some of you may not even consider adding it to your wardrobe because you don't understand how to perform it.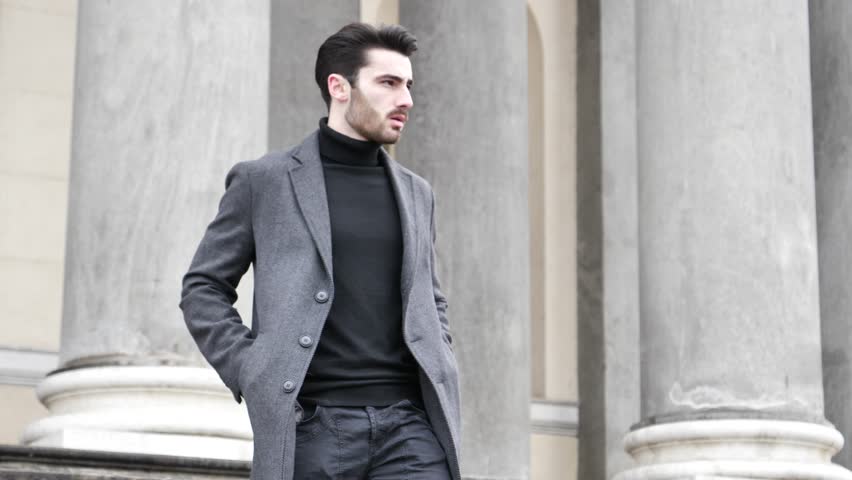 Turtlenecks have been worn by males and females for many years. In latest times, they have produced their way back to fashion as seen in fashion weeks and magazines. In seasons such as autumn and winter, when you're always searching for products in your wardrobe, roll-necks are going to be of excellent use. If you're reluctant to try one out, or if you've made up your mind to wear one, but you're confused about how to wear it, this article is for you.
You don't need to stress about it any more, because we have all the tips, thoughts, and all you need to learn about turtlenecks and how to style them.  
You can style it up with:
| | |
| --- | --- |
| Dark blue denim jeans | Denim jacket |
| Bomber jacket | Blazer |
| Sneakers | Overcoat |
| Buttoned shirt | Bomber jacket |
| Suit | Or completely on its own! |
Safe and casual: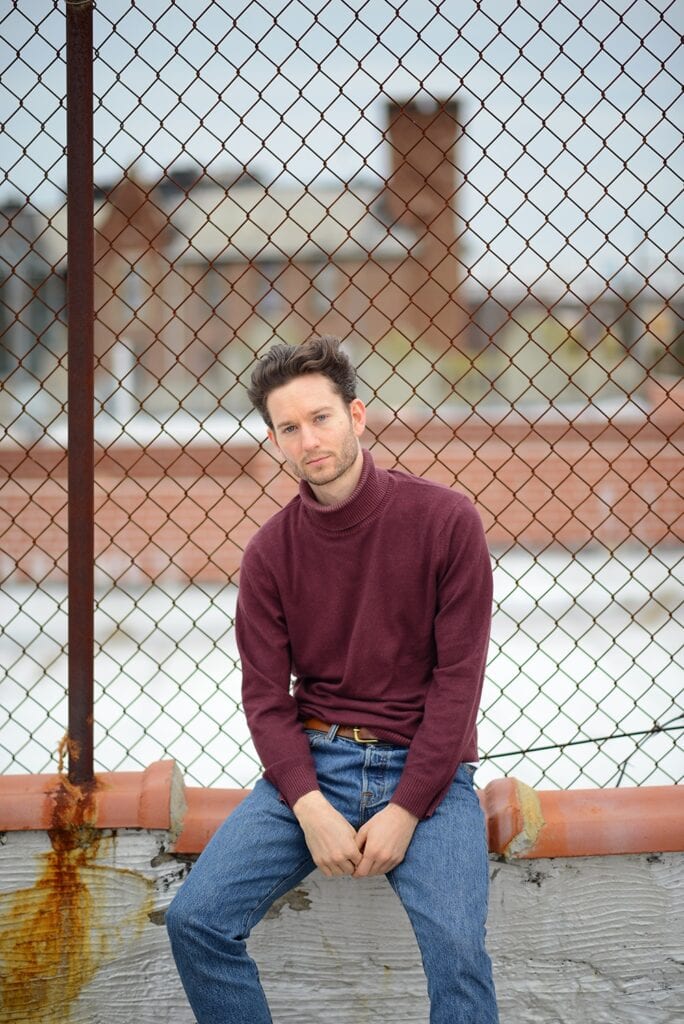 Less is more and more. If you're not going to experiment, that's the look for you. Use it on its own to maintain it secure and casual. Keep it simple!you just need a bit of opposite colour contrast. Try to wear light shades or faded jeans. And red or any kinda black coloured turtleneck.  
Pattern or printed turtleneck: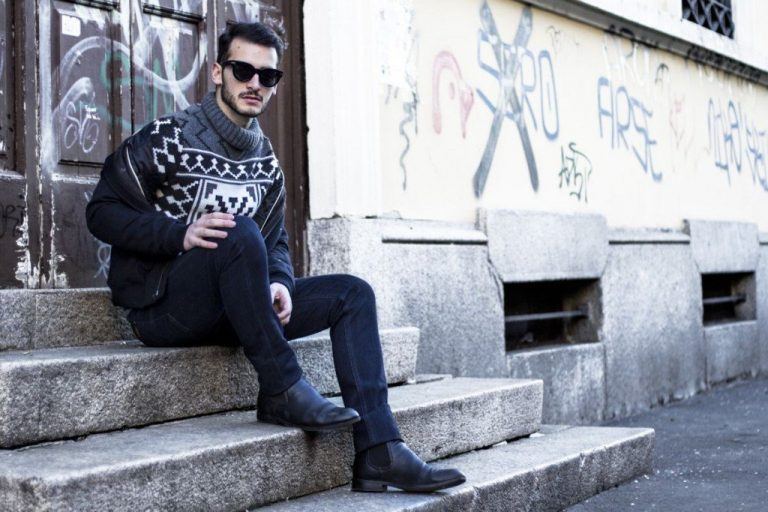 Do you have black jeans?? I'm expecting a YES!  Coz, who doesn't? When you have black jeans so try some cosy and comfy turtleneck or a printed or patterned turtleneck. Coz, the purple turtleneck could be the best option. It looks a bit of eye-catchy and you can stand out in the crowd. Everyone wears it but it's more important who wears it in a unique way. 
With bootcut and blazer:
Let's jump to some 20's fashion take out some daddy styled jeans. Try out boot cuts with the blazer and black turtleneck and try to make it all black. You can never go wrong if you're dressed all in black. Pair up a black coat, black jeans and black turtleneck dress pants. This look is for official activities, too. 
Turtleneck with the ripped jeans:
These jeans look wonderful with almost every shirt. See here is an ultra-chic mixture of a white roll neck, a purple shirt and ripped jeans to inspire you. And this one is really good for any occasion. 
The one with leather jacket:
Leather jacket is always a good option with jeans. But have you ever tried it out with the turtleneck. Tryout the fades ripped jeans with this one and put on turtleneck and leather jacket. 
As we are trying the light shades so our upper wear should be the darker one. So tryout the black turtleneck with it. 
So, we have tried out some jeans, jacket with the turtle neck. So get yourself one turtle neck as per your desire. It could be anything patterned, simple and goes with anything. So, tryout these looks and let us know how you felt while trying the look.