"Age is a matter of feelings, not years."
this is a fundamental, A pair of jeans is one item of clothing that can be readily discovered in every wardrobe. They are an important component of our daily lives and can be designed in many respects. The number of occasions it can be reiterated without creating it too evident is one reason to own a couple of Jeans. By tossing in a trendy shirt, sweater or vest, create an uber chic wardrobe.
Few things you need to know while choosing outfits. If you are wearing baggy jeans so don't pair it up with the boots. Wear the size you want. Choose the bigger one if you put in two pieces. Curves can be enhanced by a larger size that works like a glove. If you intend to wear neutral-coloured shirts, go for a moderate wash. For a more sober look, a black or Denim wash is fantastic.
Ripped or distressed:
Well, ripped or distressed jeans will never go out of trend. It will stay classy even after 50 years. They are widely popular.  Here you gotta choose less distress one. Cause this one will suit you the most. And this one will give you a decent look.  
Layered look: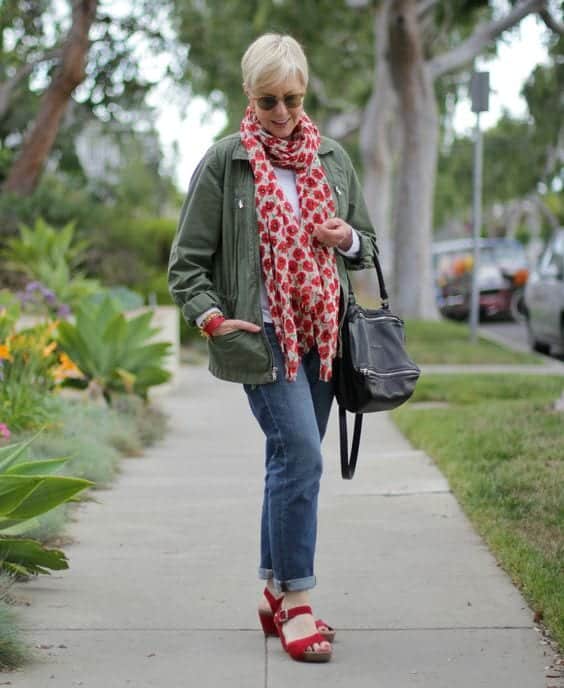 Layers are the best and easiest look to achieve with the simple pair of jeans. And the more layers the more adorable you look. It looks a sizzling even with the normal or a simple pair of jeans. A shirt or a sweater over another top. For the people who are living at a windy and colder climate so that time it plays 2 parts. It looks stylish even it keeps you warm. While wearing sweater try to wear the v- neck, sweaters. So it gives a shape to inner or any kinda dress shirt.
Business attire:
Sometimes I feel so sad that we can't wear jeans on working day cause its not official business attire. Life would have been so much easier if they allow us to wear. But im glad too coz, it is allowed on weekend so I would love to share my outfit idea about it. So, pair a black decent slim or skinny fit jeans with the dress shirt and wear the overcoat or the oversized blazer. So, you could try up the formal attire. 
Pin rolls: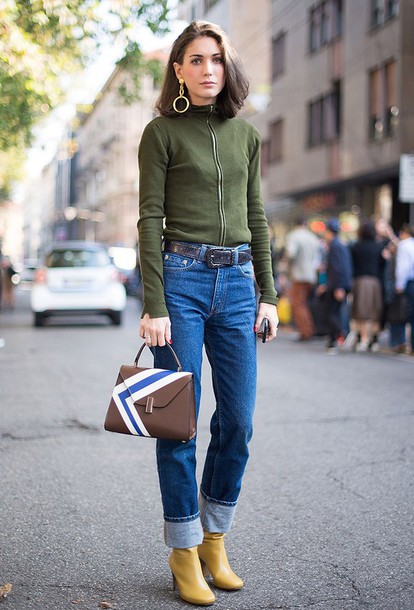 For the person who is short and curvy, is finding out the right jeans is the kinda nightmare. So for that you could visit our collection and give us the measurement which will help you to get your desired jeans. So, which kinda jeans you should wear. You should try 2 kinda rolls a cuffed one and the other one is the pin-rolls. Well, these 2 will help you to get the perfect fit. 
Lace-up shirts: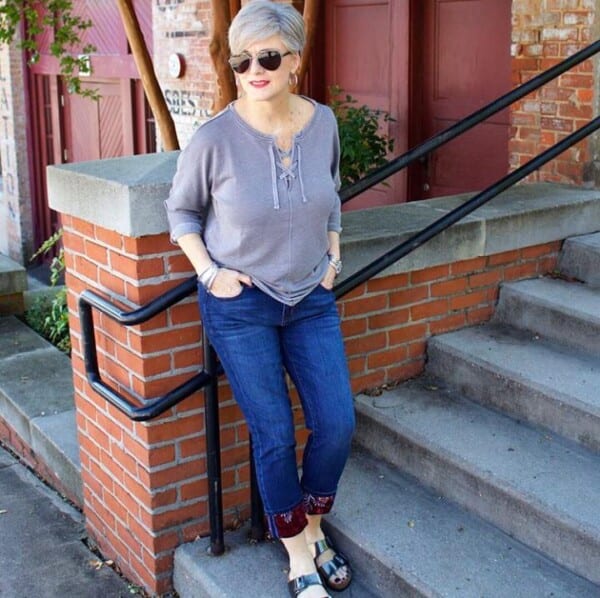 The lace-up shirts are so amazing and look great. And these kinda shirts are especially worn by the fashion icons and, really you don't have to wear them so much of accessories to look great. This lace-up shirt is really good enough. 
So, this is how you can prove that age is just a number and try our outfit styles. Well, these top 5 outfits for the women over 50 can try out this fall.Although it's a very easy item of clothing, females tend to go incorrect in attempting to fashion their everyday dresses