Plaid tops! ever wore' em how cute they are. If you think that there's no way to style up the plaid top then you are a fool . just change your fashion game I would tell you there are many ways to style up your plaid top with the jeans.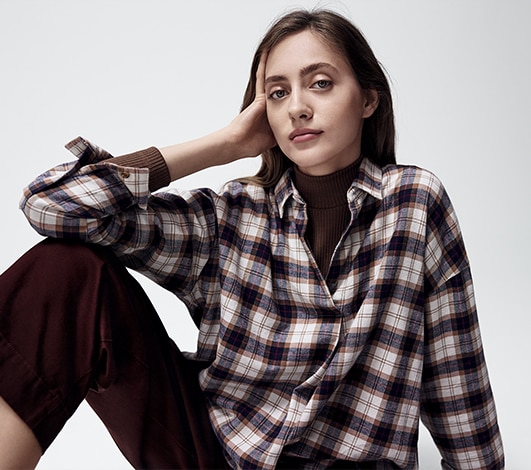 And it will help you to get an impressive and sometimes too much adorable look.
A one with black denim:
You can easily pair up with your plaid top with the black skinny jeans. Pair your plaid shirt or a top with the black skinny jeans. Tuck in the shirt now go put on glares and footwear look into the mirror how stunning it looks. Well, you should choose your shirt as per the colour of your jeans. A reason behind choosing the black skinny jeans is the, it adds more detail to your curves, minimize the lower to keep your body to look perfectly shaped. And basically it helps to slim every figure.
A one with layering:
I always say that layering is my favourite type in the dressing I love to add on layers in the clothing. It doesn't matter how hot it is outside I manage to put on the layer of shirt, flannel or cardigan on my T-shirt. Layering helps to make your upper body look perfectly shaped & figured. If you are healthy so, it covers the portion of your belly and the side fat and makes you look shaped. If you are too skinny so, for the t-shirt put on a horizontal striped t-shirt and it will help your shoulder part to look wider. So for plaid tops, I would suggest to wear a simple t-shirt kinda white and put on a dark plaid with checks and with the dark wash jeans for the bomb look. For footwear, you can wear sneakers or ankle boots.
A one with blue and blue: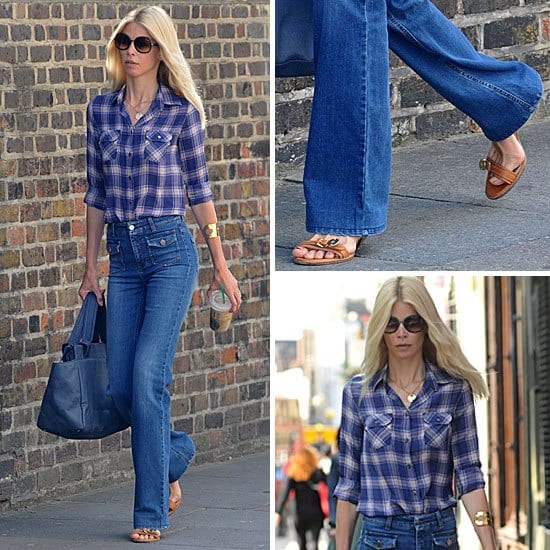 Want to look perfectly shaped so this one is for you you will look more amazing in the plaid top if you will pair it up with some blue mean the same coloured jeans it gives you the hot look. If you are curvy so take the bootcut or a straight leg jean.
A one with sweater:
For the coming winter, you should try this outfit where you will wear the plaid sweater or a coat which is shown in the picture you can get this look for your morning coffee or for the date outfit. It really looks great if you add on some accessories on it. And it really looks stunning. It workes the both ways it helps you to look cute and also keeps you warm in snowy weather.
A one with distressed jeans:
Ripped jeans are a denim style to remain here. You already understand that all of your white t-shirts fit well. For cold water mode, carry an open plaid button-down in silent grey tones as your upper layer instead of the anticipated leather jacket.
Wrap up:
So we saw that how easily you can style up the plaid tops, shirts and the sweaters. I want you to try these looks and can't wait to get feedback from you.