Ripped jeans is always better than a ripped mindset. 
The shredded look is still on the trend, and this guide is supposed to assist you style and wear your ripped jeans at the top of the school. If something like that can happen.Remember to choose jeans depending on your type of body, style, shape and occasion. Ripped denim will restrict the opportunity, but the data below should assist you to move out in fashion.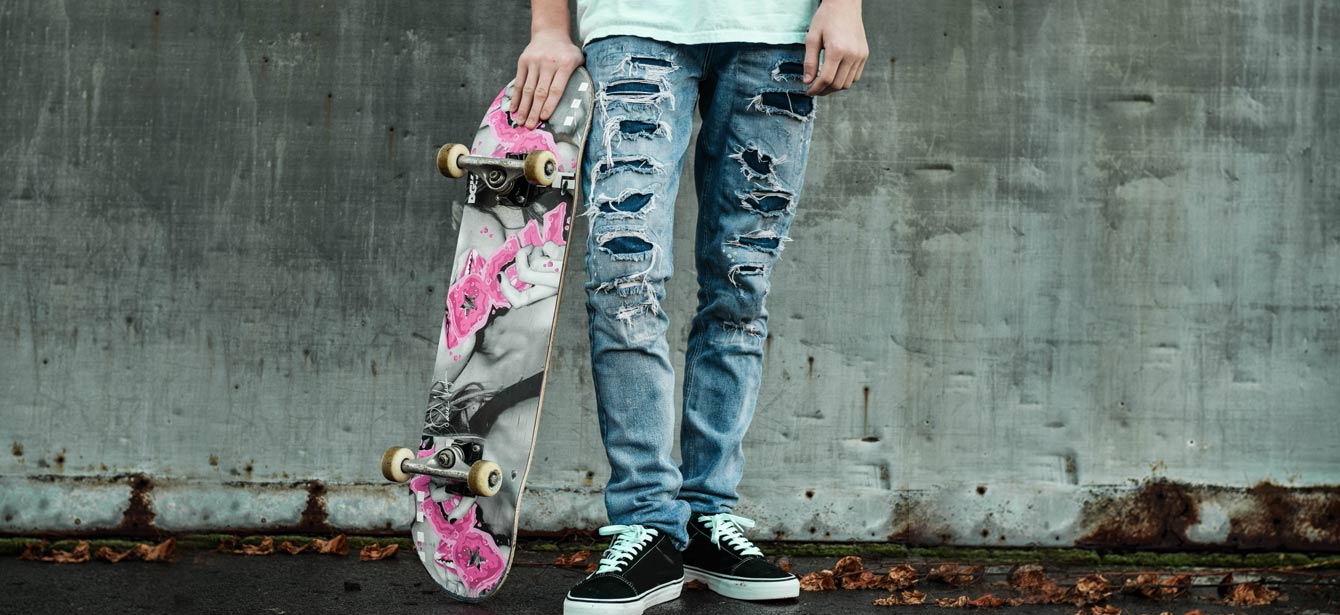 So while choosing the jeans you have to consider your shape and according to shape you'll go with different styles of jeans. It could be skinny jeans, straight fit jeans or slim-fit jeans. Cause you could really look stunning in these 3 jeans within shredded jeans. 
Camouflage jeans and ripped jeans:
Pair your ripped jeans with this gorgeous tortoise camouflage jacket and a green hoodie. Add some kind of approach, and your look is complete for the day. You should try out the camouflage jacket or shirt put it on with a white t-shirt and ripped jeans. 
What about winter:
There's no ideal pair than canvas shoes and ripped jeans. Wear some classy shades, and your look is no less than that on the runway. When you are wearing ripped jeans in the winters. So, you should pair it up with a simple t-shirt with any sports jacket or blazer on it. And muffler and shades. Well, this look will obviously give you a classy look. And don't forget to match it with the sneakers. 
Leather jacket and ripped jeans:
Wearing a leather jacket over your ripped jeans will definitely pick your style up. A leather jacket could be the best option with black jeans. While wearing black jeans and a black leather jacket, the inner-wear which you gonna wear you should choose a kinda colour which will match up with the jacket and jeans. So, could be the white colour. 
Stunning teens:

Without a Beanie, your ripped jeans outfit is incomplete. Give your outfit a softer look, and you're all set to the perfect look. And for a softer look, you could wear a t-shirt and the cardigan and also wear boots on it. While choosing a color you should be careful. Choose a light shade of the jeans and the upper wear should be darker, the example you will wear light wear jeans and the white t-shirt and black cardigan. And some boots. 
Boots: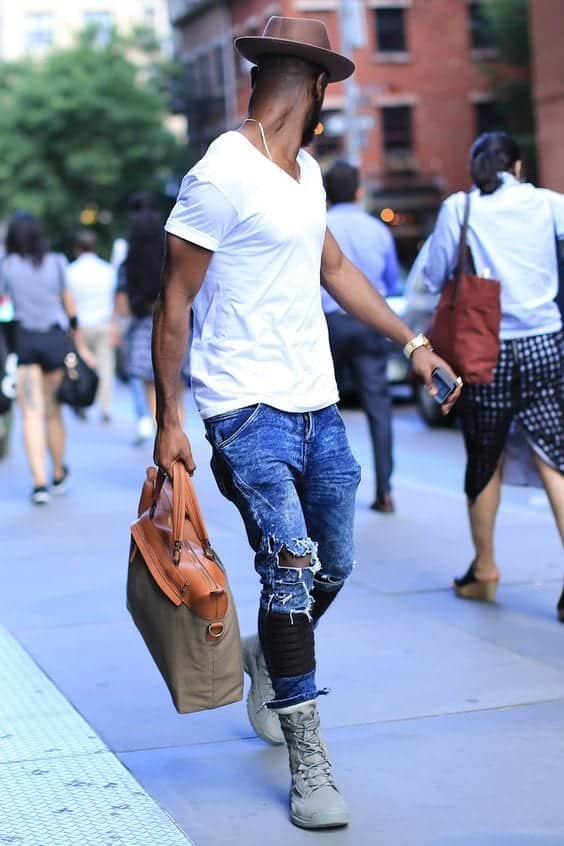 Without these shoes and a derby hat, this easy yet classy look is incomplete. This must-have a product that is a must to finish this classy look. Even a simple look, looks great when you add on some accessories. So the boots always look good when you wear it with ripped jeans and you'll always make a sizzling appearance across the street.
You should wear these kinda jeans on different occasions and it could be really a sizzling choice cause ripped jeans will never go off-trend. So tryout these looks and let us about it.